By Hungry Bark | July 10, 2020
You bring your adorable new puppy home and are excited to watch him grow and become a healthy member of your family. While this is an exciting time, it can also be stressful, especially for first-time puppy parents.
During your puppy's growth stage, the right super premium dog food with the right nutritional balance for them is essential. But how do you know if you are feeding your puppy too much or not enough? This is a question many puppy parents have, but the answer isn't always simple.
Get Your Dog's Custom Plan

Share what makes
your dog unique.

Choose your dog's
perfect plan.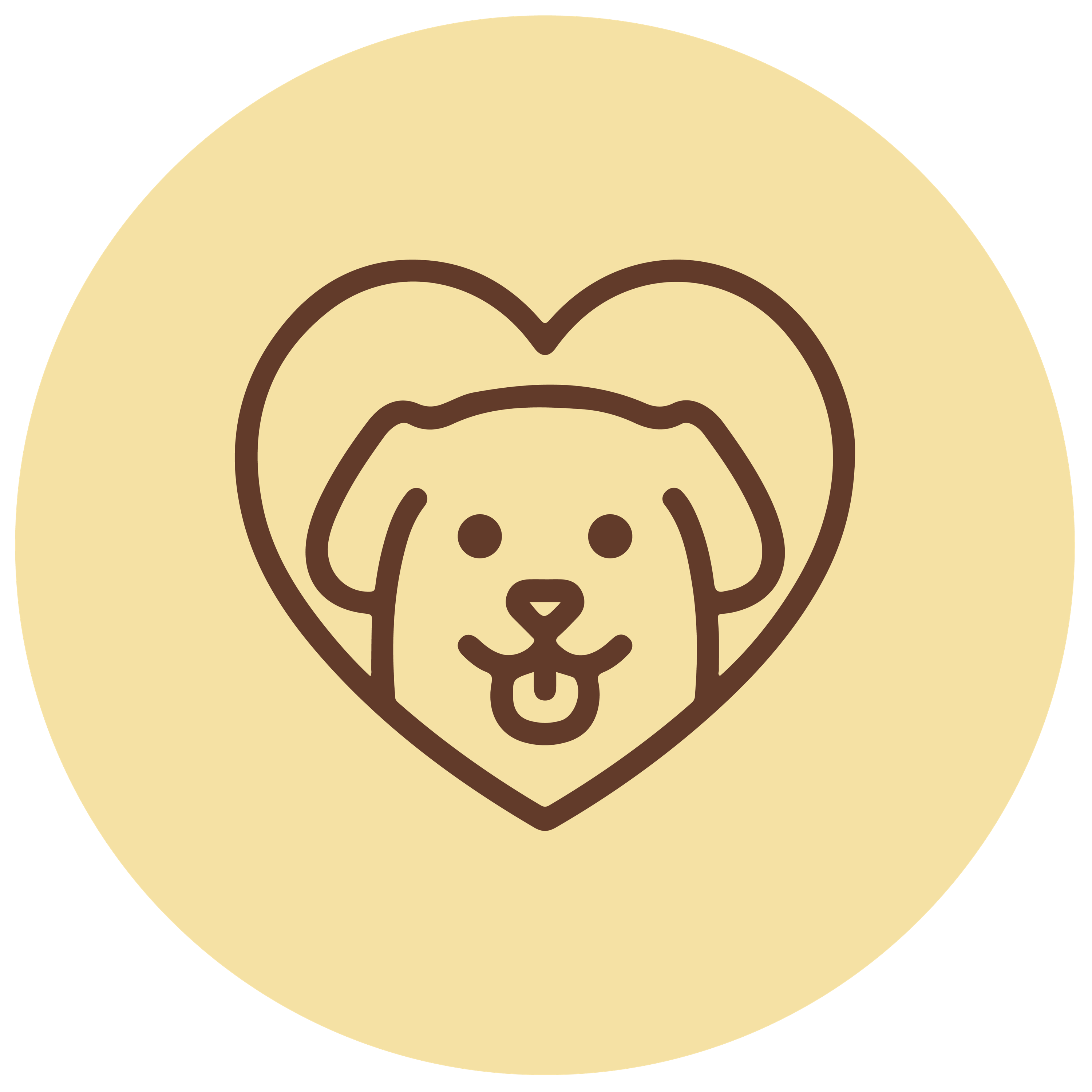 Dog Breed and Size Makes a Difference
When trying to figure out how much to feed your puppy each day, it is best to start with your puppy's breed and the size they expect him to be at full maturity. Knowing this can help you determine the appropriate amount of food to start with.
The generic list below is the recommended amount of food per day based on maturity weight and your puppy's current age. For a more in-depth and personal plan to ensure your pup's nutritional needs are met, Hungry Bark's Custom Nutrition Plan is a great place to start. To learn exactly what your dog needs, take the Hungry Bark Custom Dog Nutrition Meal Plan. This online dog meal planner takes only 1-2 minutes to generate a personalized nutrition plan. It is the best way to really know what type of food plan is best for your dog.
The guide below is based on general puppy guidelines and does not account for breed and activity level. Please consult your veterinarian or pet nutritionist for more information.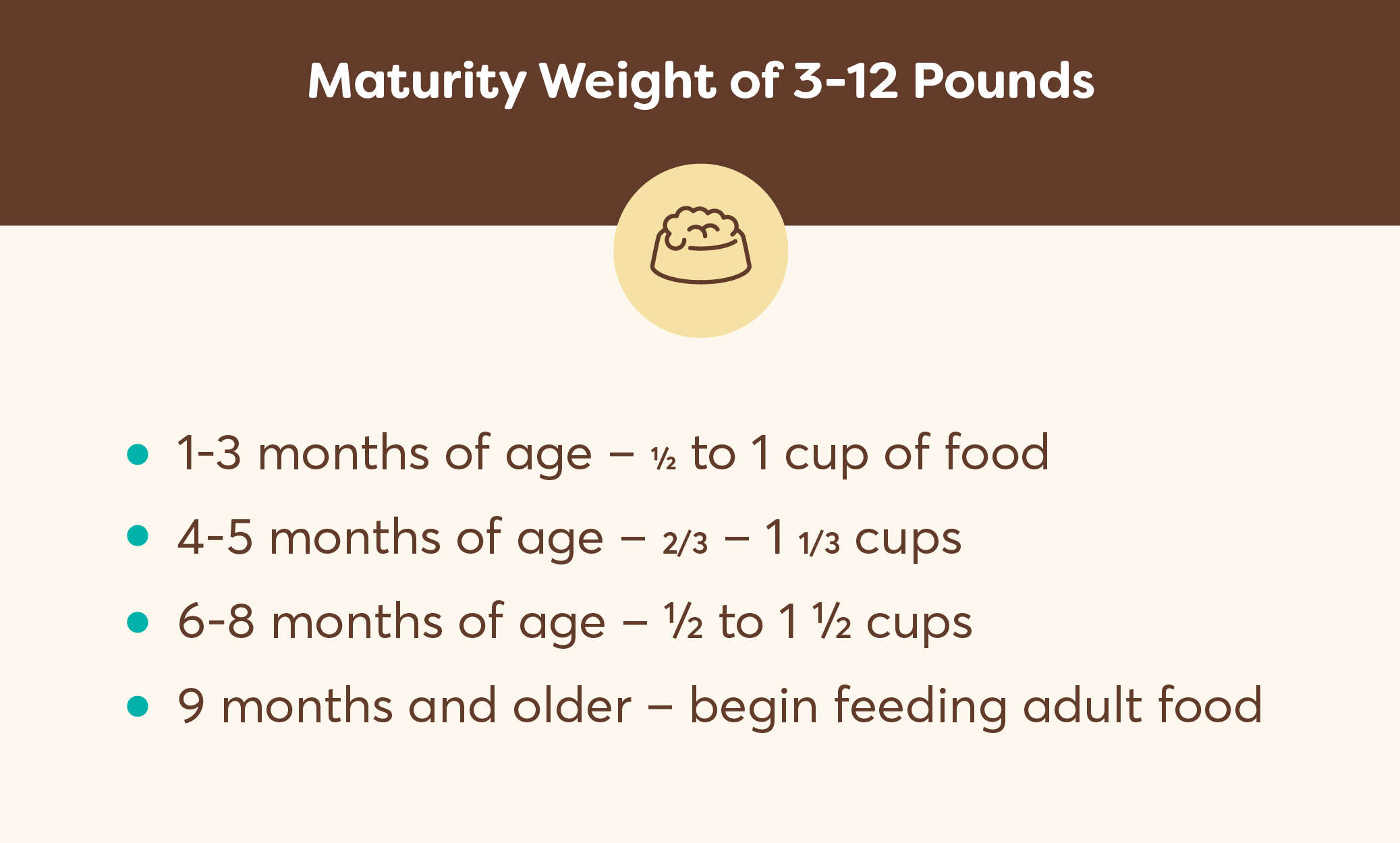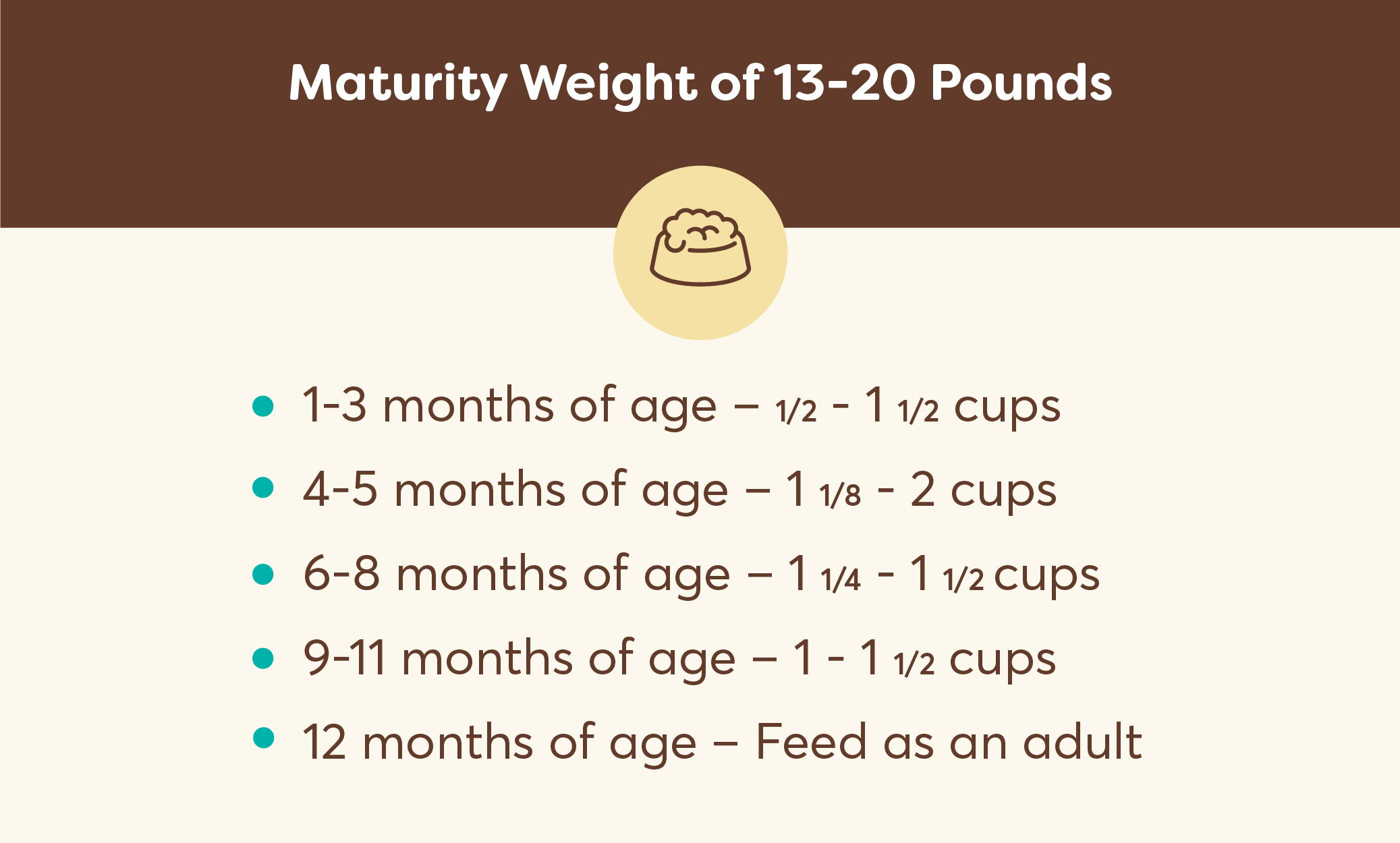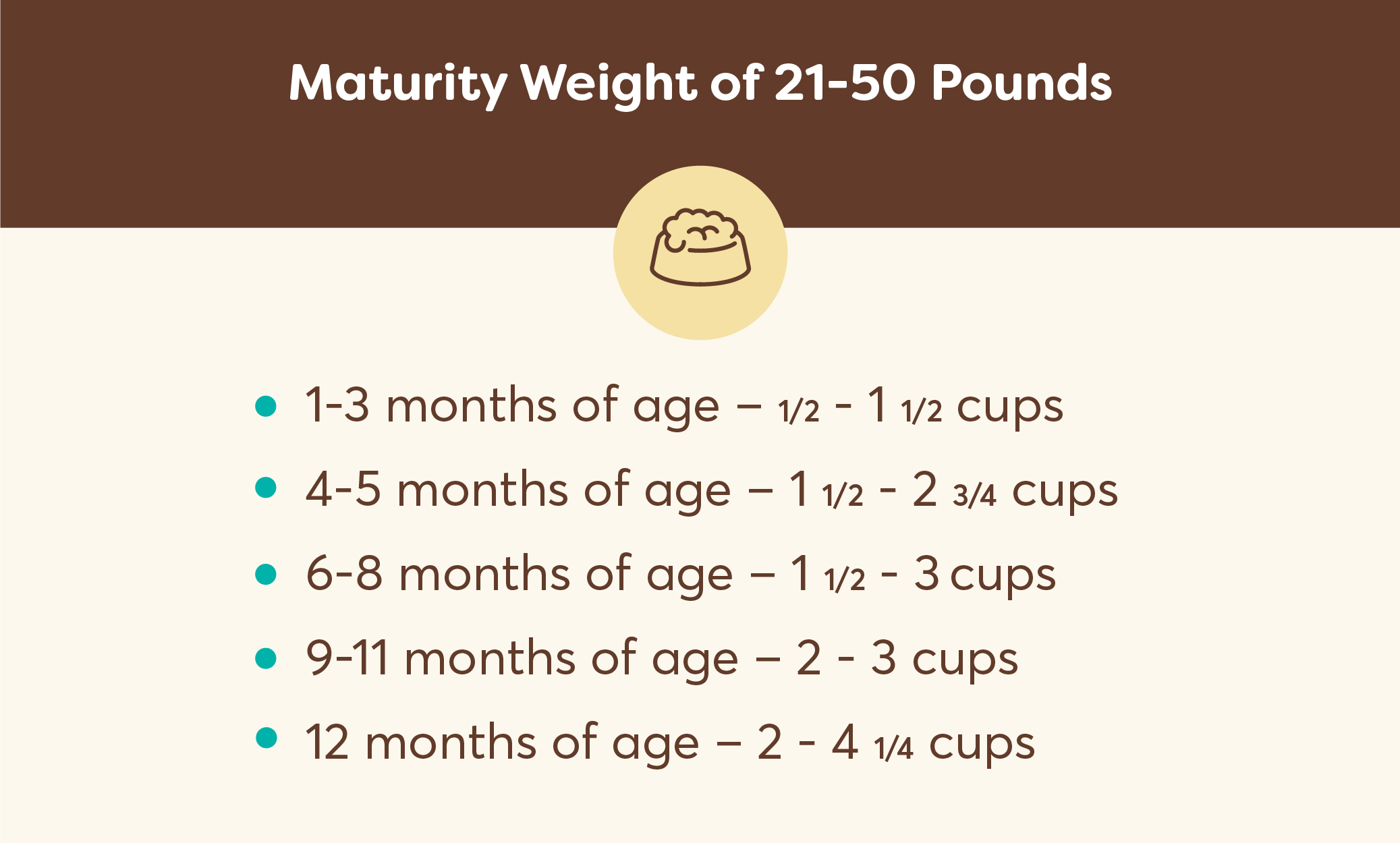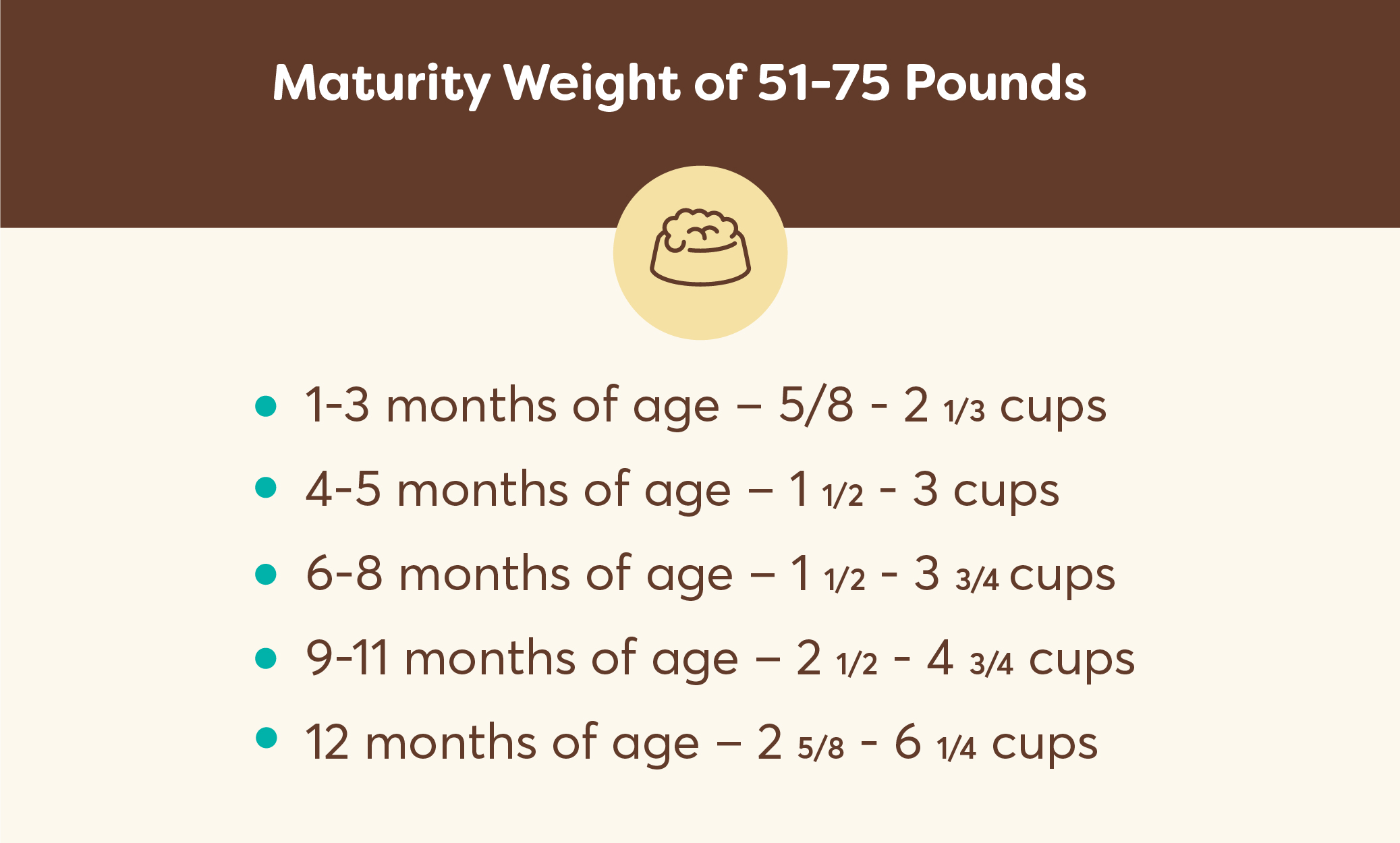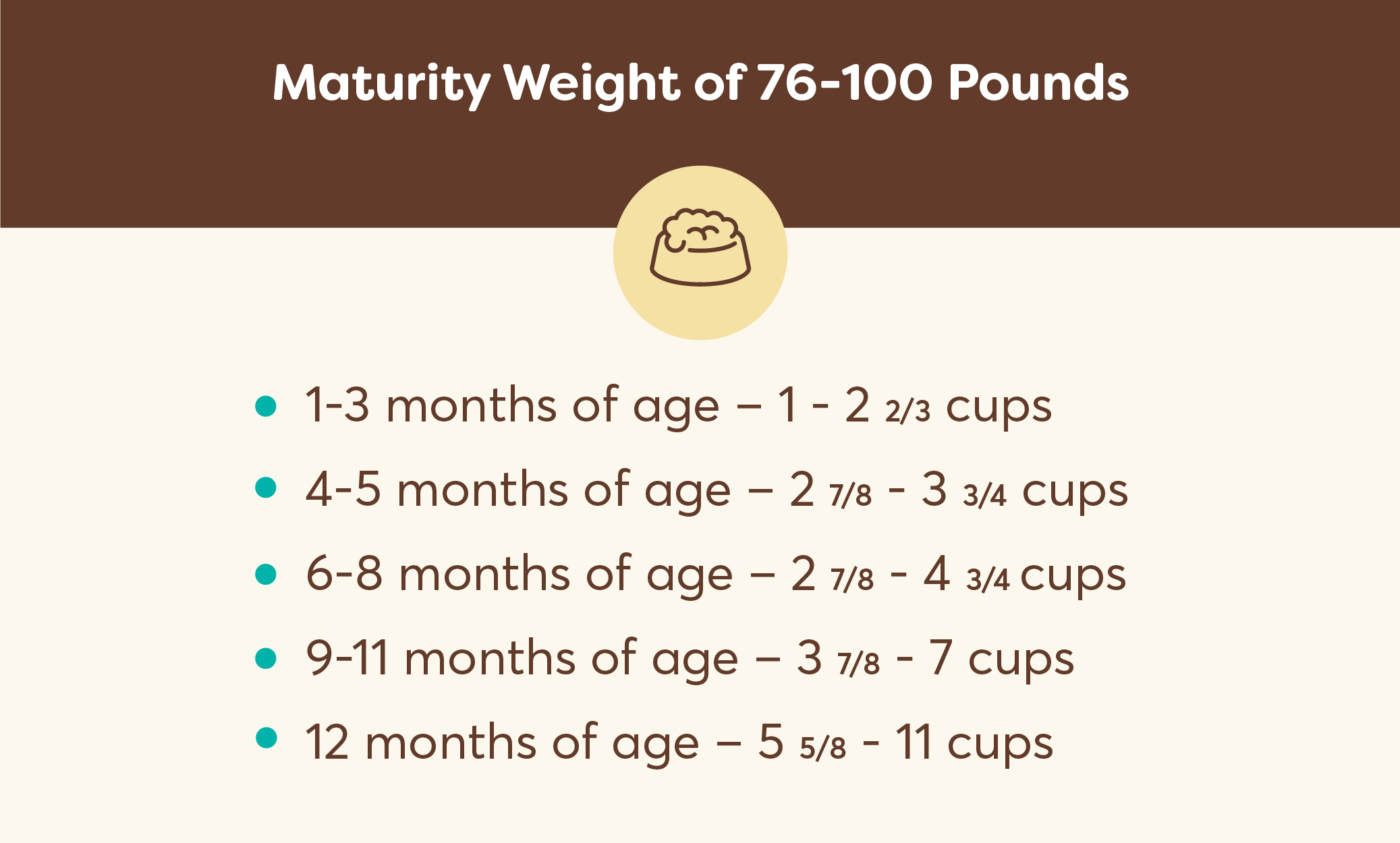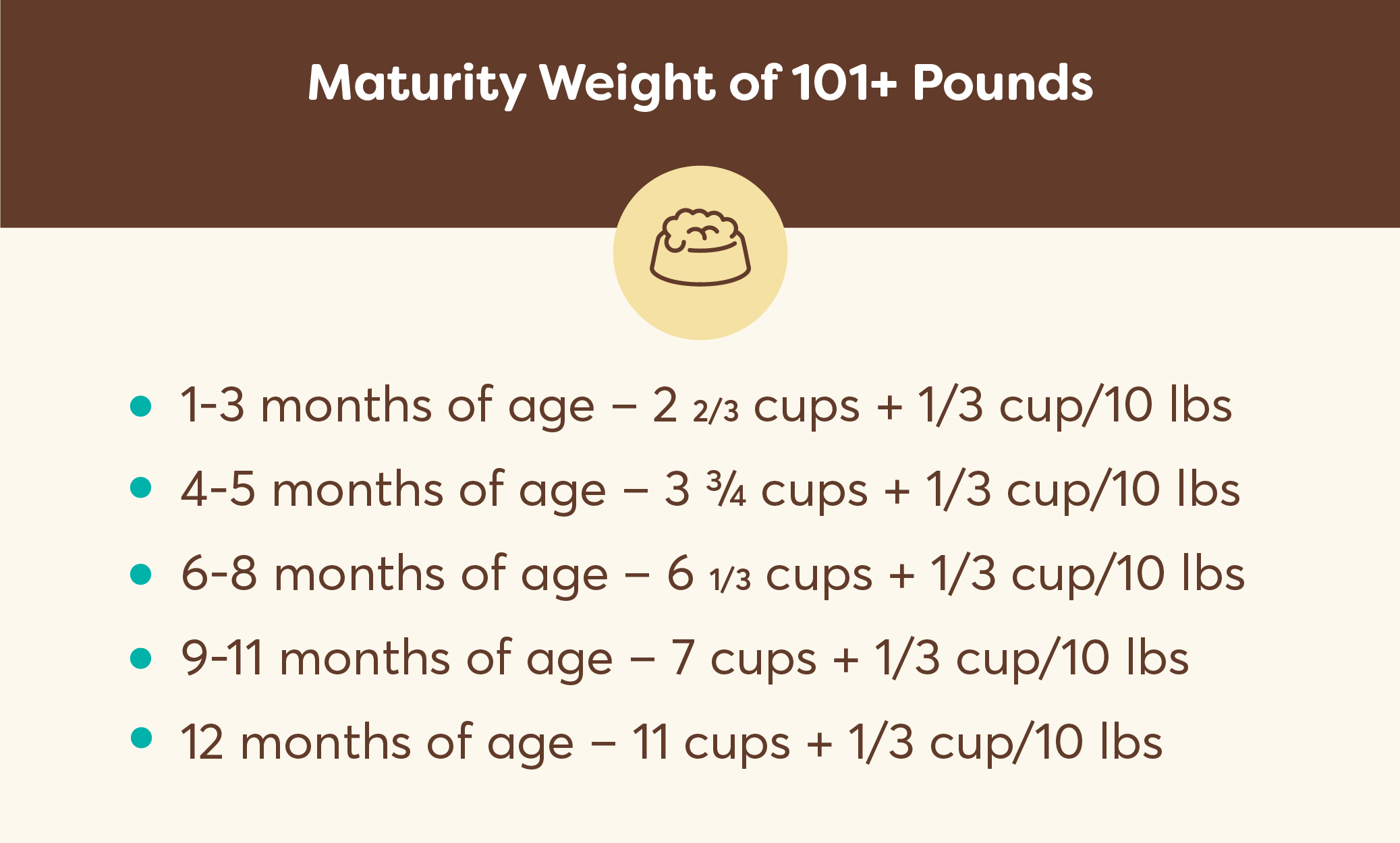 Monitor Your Puppies Eating and Check with Your Veterinarian
While this guideline is a great place to start, you should also watch your puppy as he/she grows. In other words, don't be as concerned with the measurements. Metabolism and body type can vary from puppy to puppy and while one may eat and eat and beg for more, another may leave food in the bowl at every meal. Figuring out what and how much to feed your pup can be a bit overwhelming, but we're here to help!
Our Custom Meal Planner will help you determine exactly what your growing puppy needs. But do not be too hard on yourself if your puppy is not following the guidelines. Overall, it is best to use your veterinarian's guidance on the weight and the pup's activity level to determine if the feeding amounts are working well. Also remember, if you are training a puppy with treats, long training sessions and lots of treats can affect how much food they eat out of their dinner bowl.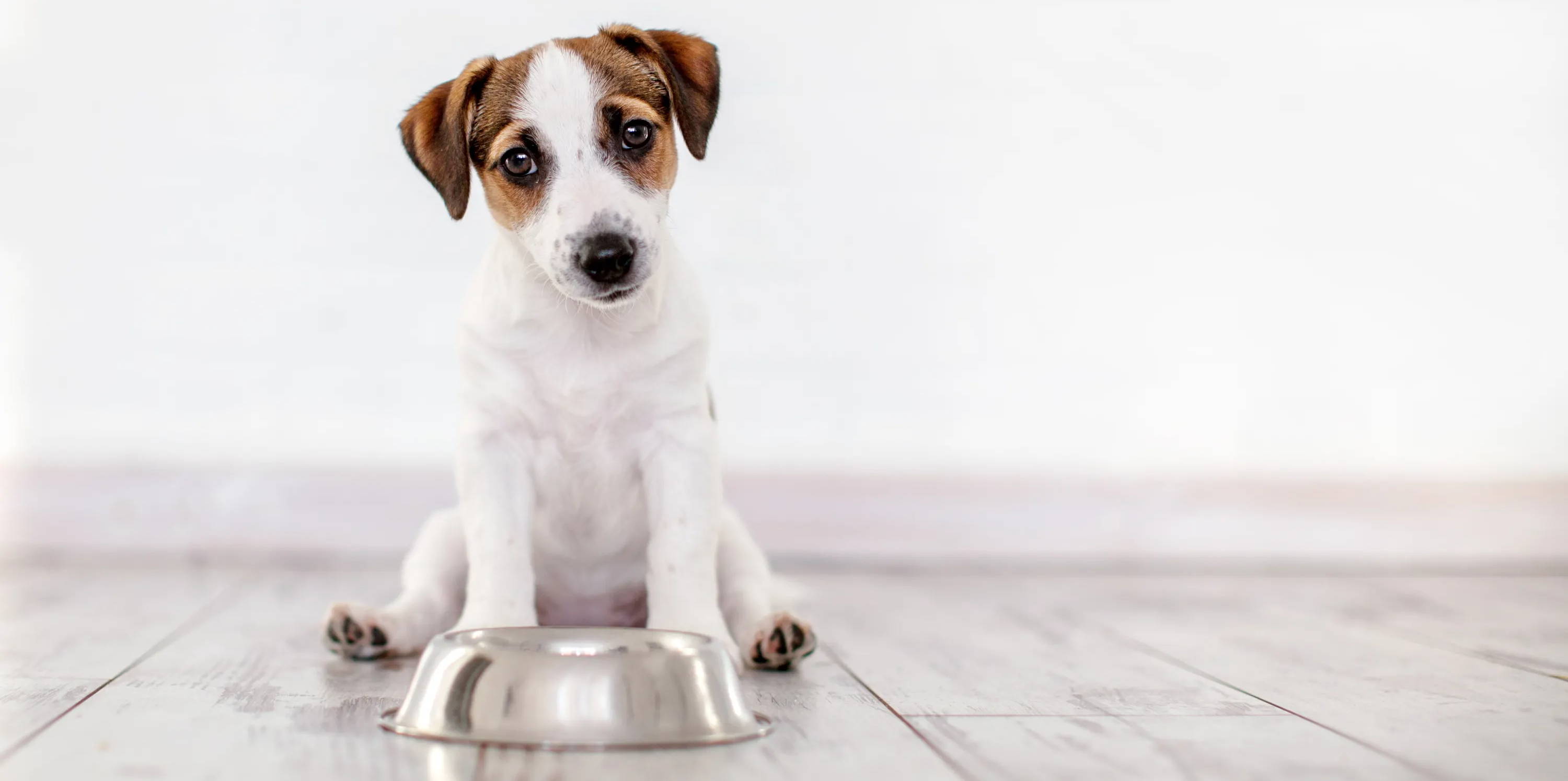 Hungry Bark Helps Ensure You Meet Your Pup's Nutritional Needs
We have mentioned how important the right nutrients are for your puppy's growth and at Hungry Bark, your pup's nutritional needs are our number one priority. With high quality ingredients and the perfect balance of protein and ingredients for optimal digestion, Hungry Bark Super Premium Dry Food allows you to feel confident that you are providing the best for your puppy. Visit Hungry Bark today to learn more about our tasty dry food recipes.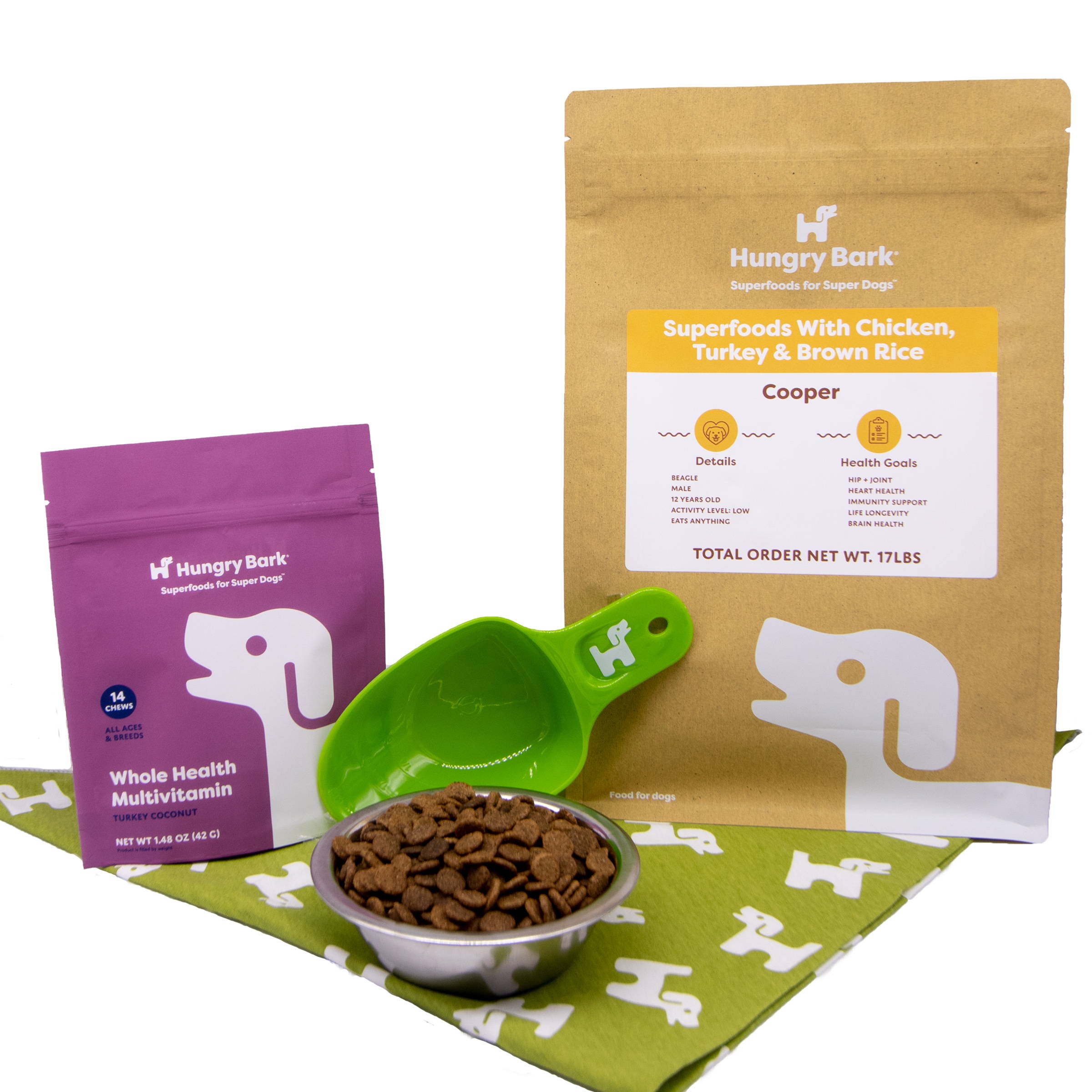 20% Off Your Dog's First Custom Meal Plan
Based on your dog's breed, age, weight, etc.
Dry Food, Mix-In, and Supplement Chew
100% Satisfaction Guarantee
---
---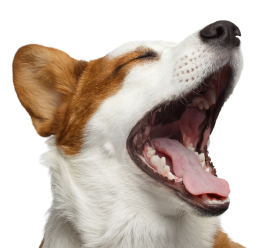 Digging for more help?
Let's get in touch.