By Hungry Bark | October 28, 2020
As your dog has aged, you may have started noticing changes. They may have slowed down and started sleeping more. Some senior dogs may even stop eating as much and this may have caused some weight loss. Their aging joints need extra support, and they just don't have the same energy to get up and go.
As they age, our dog's nutritional needs change. They need fewer calories and fat because of their slower metabolism. There are some nutrients they could benefit from to help maintain bone and joint strength. The right diet will keep your aging canine's quality of life high and keep them moving.
Not quite sure how to feed your senior dog? We have tips for what to look for in a healthy meal plan.
What To Feed Your Senior Dog
Your senior dog may need fewer calories, but they still need plenty of protein to help support their muscles. They also need a healthy source of fat to provide essential amino acids. Fat is an important part of immune health, which is vital for an older dog, and helps keep their skin and coat healthy.
A senior dog's digestion may be beginning to slow. Food with more fiber will help keep their digestive system healthy and functioning correctly. Probiotics can also be beneficial to digestive health. Healthy sources of fiber, such as vegetables and fruit, are also a good source of carbohydrates. Carbohydrates not only provide energy, they also help fuel the brain along with essential fatty acids.
Your senior dog needs food that is nutritionally balanced without providing too many empty calories. Since they have a slower metabolism and are less active, they are more prone to weight gain. It takes very little extra weight to put an unhealthy amount of pressure on the joints of your older dog, and this weight can, in turn, affect their mobility.
Selecting The Right Dog Food
It can seem a little intimidating when you try to find the right food for your dog, no matter what their stage of life. There are so many foods on the market that it's easy to be frozen by the number of choices. Knowing exactly how to read the label can take away some of the pressure and help you identify which foods are the highest quality and best for your dog.
A whole meat source should be one of the first ingredients on the list. Chicken, lamb, turkey, or duck are excellent sources of protein. Beef is the most likely allergen source for dogs, so if your senior dog has sensitive skin or has begun to show signs of allergies, then it may be an ingredient to avoid. High-quality meat provides not just protein, but also essential fatty acids that are essential to your dog's health.
A secondary protein source, like chicken or duck meal, should be listed next on the label. Meat meal is a good source of protein, but if the list does not specify where the meat came from, unfortunately, it is not from a high-quality source.
Vegetables and fruit add healthy fiber as well as vitamins and minerals that are important to health. Vegetables and fruit supply iron, beta-carotene, vitamin C, vitamin K, and healthy carbohydrates.
Just like a lot of human foods, superfood ingredients are commonly advertised in dog food. Superfood ingredients provide health benefits like antioxidants and are extremely nutrient-dense. Many fruits and vegetables fall under this category.
Superfoods include:
Flaxseeds- These are filled with omega fatty acids and help keep your dog's skin and coat healthy.

Dried tomato pomace- This is filled with vitamins and minerals and provides a healthy source of fiber.

 
Millet- This grain is high in iron and also promotes bone health.

 
Pearled Barley- Barley is a grain that provides fiber to help keep the digestive system moving.

 
Taurine- This amino acid helps support liver function, protects vision, and supports the immune system.
Fish oil- Fish oil is a healthy source of fatty acids. Fatty acids protect brain function, boost the immune system, and help support joint function.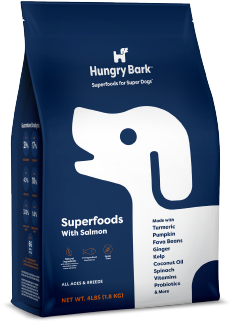 Fortified with probiotics
Hungry Bark Custom Meal Plan
If you feel like you still need a little help figuring out the perfect meal plan for your senior dog, Hungry Bark is here to help. With the Hungry Bark Custom Meal Planner, you can quickly and easily receive a meal plan designed to meet your dog's specific needs. The service is free. All you do is answer questions about your dog's health and any issues that can be addressed nutritionally. You will then receive your custom plan.
The meal plan will include one of Hungry Bark's dry food recipes, one of their Protein Mix-Ins, and any supplements that might be beneficial for your aging dog. You can even have a monthly delivery scheduled in a way that suits you, so you never have to worry about running out of food.
Hungry Bark recipes are made with whole meat and vegetables. All Hungry Bark recipes include probiotics to help support digestive health. They're full of superfood ingredients, and they are designed to address the needs of all age groups. Hungry Bark uses only the highest quality ingredients and knows exactly where every single ingredient comes from. Everything from the non-GMO vegetables to the farm-raised meat can be traced directly back to the source.

You can't keep your dog from aging, but you can help them age gracefully. Good nutrition will help keep your dog healthy and as active as possible well into their golden years.
Create A Custom Meal Plan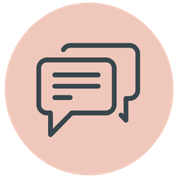 Share what makes
your dog unique.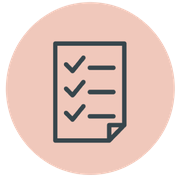 Choose your dog's
perfect plan.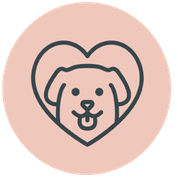 ---
---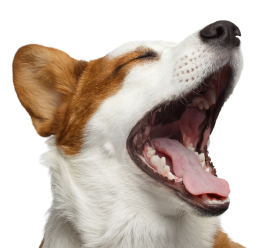 Digging for more help?
Let's get in touch.