Dachshund Diet & Meal Plan Advice
By Hungry Bark | September 26, 2021
The iconic Weiner dog, or better known by its breed name the Daschund, is friendly, curious, and can be quite spunky. The unmistakably long back and short legs give the Daschund its iconic look.

Daschund's short body and diminutive stature make extended activities like long-distance running almost impossible, but short bursts of energy are a well-known characteristic of the breed.

Historically bred to fend off aggressive predators, the Daschund can be fearless when necessary though their loving demeanor can also be disarming.

As a pet parent, you want to provide the safest home with the best life to grow, learn, and explore for your pet. In order to provide that quality of life, a good strategy is to offer a holistic approach to their health by providing a combination of exercise, nutrition, and regular veterinary check-ups.

A holistic approach considers your Daschund''s health by evaluating their overall activity level, age, and weight, as well as the type of meals you are offering them.

Like people, dogs have unique personalities, each with individual likes and dislikes. Still, even those preferences will change over their lifetimes, and a dog's age has different nutritional needs for each life stage.

To figure out the best meal plan for your dog, let's discuss the holistic approach to provide the highest quality of life for your Daschund.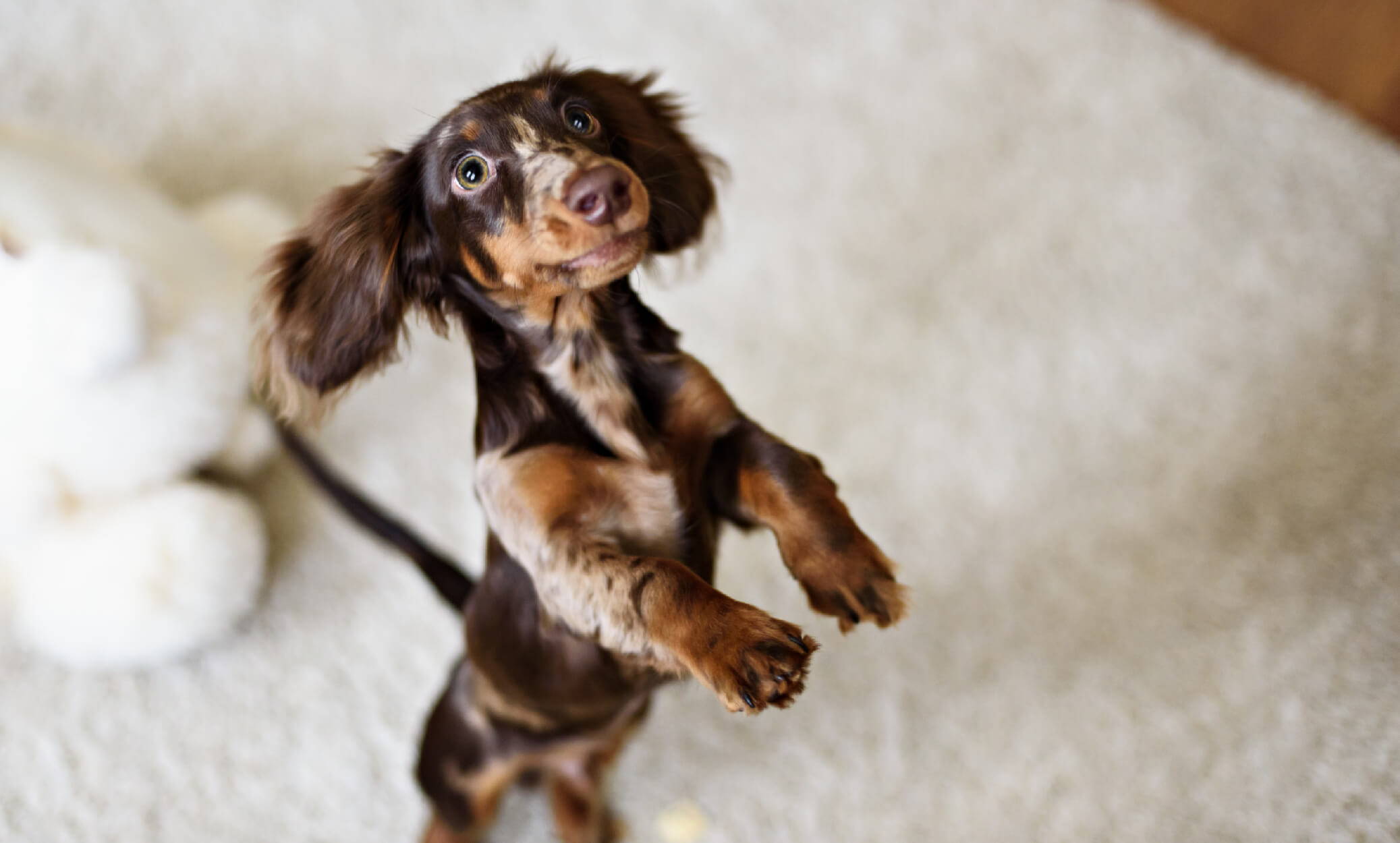 The Importance Of Getting Enough Exercise
To begin a well-balanced approach for your Daschund's overall health, you need to consider your dog's age, weight, level of activity, and the types of foods you're providing for them.

By looking at the whole picture of their health, you're taking the holistic approach, which is defined as providing every small detail that adds up to the larger whole.

Like people, your Daschund will benefit from exercise as it's the best way to maintain a healthy mind and body.

There are many specific benefits to exercise, but in general regular activity aids in digestion, improves appetite, builds stronger muscles, strengthens bones, improved mental function, alleviates anxiety, and increases moods.
Daily Benefits Of Exercise
Aids In Digestion: Dogs that get regular daily activity are prone to better digestion and waste production, crucial at more advanced ages.
Strengthens The Cardiovascular System: Studies show that cardiovascular function improves long after exercise and activity concludes. Regular exercise will make your Daschund's body work harder long after activities are over and, in the process, strengthen its cardiovascular and respiratory systems.
Build Strong Bones And Maintain Skeletal-Muscle Strength: Exercise stresses the body, and that in turn strengthens the skeletal-muscular system and will strengthen your Daschund's muscles as well.
Improve Flexibility: One of the biggest challenges to aging and sedentary lifestyles is losing flexibility to joints and hips. Lack of flexibility can lower the quality of life for your Daschund and may have additional health ramifications.
Heightens Mood: When exercise occurs, the brain does a sneaky little thing. As soon as we exercise, the brain releases endorphins and dopamine. These neural chemicals elevate mood, reduce stress and anxiety, creating a calm, happy effect.
A bonus is that when you develop a daily routine with your pet, you're creating more chances to build on the bond between you and your Daschund, which allows you to reinforce positive behaviors in the process.

One last benefit from exercise is that your Daschund can engage with its surroundings, stimulate its mind, and salve its curiosity about its surroundings.

Dogs are heavily reliant on the sense of smell so getting out and around allows them to sniff and discover if there are threats or food sources around it.

If you're curious about different types of exercise opportunities for your Daschund, we have a few suggestions for you.

Walks: Walks are a great way to get the exercise that isn't too vigorous for a Daschund. It allows them to discover all the things they can sniff out and allows you both the time to work together on positive behavior reinforcement.

Hikes: Hikes can be tricky for a Daschund. Not built for prolonged, vigorous activity, hikes may be too much. But depending on where you live, shorter hikes in areas away from home are an excellent way for your Dachshund to explore new sights and sounds.

Just be aware of the weather, how long your hike will be, and the type of terrain you may be hiking through to determine if a hike is appropriate for your pet before you head out.

Dog Park: Dog parks provide an excellent way for your Daschund to socialize with other dogs and get the exercise they need. Dogs are instinctively social and enjoy creating packs with other dogs. By taking them to a dog park, you're providing them an opportunity to interact, run, and wrestle with dogs of all sizes.

Some dogs enjoy swimming, but as a breed, Daschunds are known to struggle while in water, but it should be considered a case-by-case situation.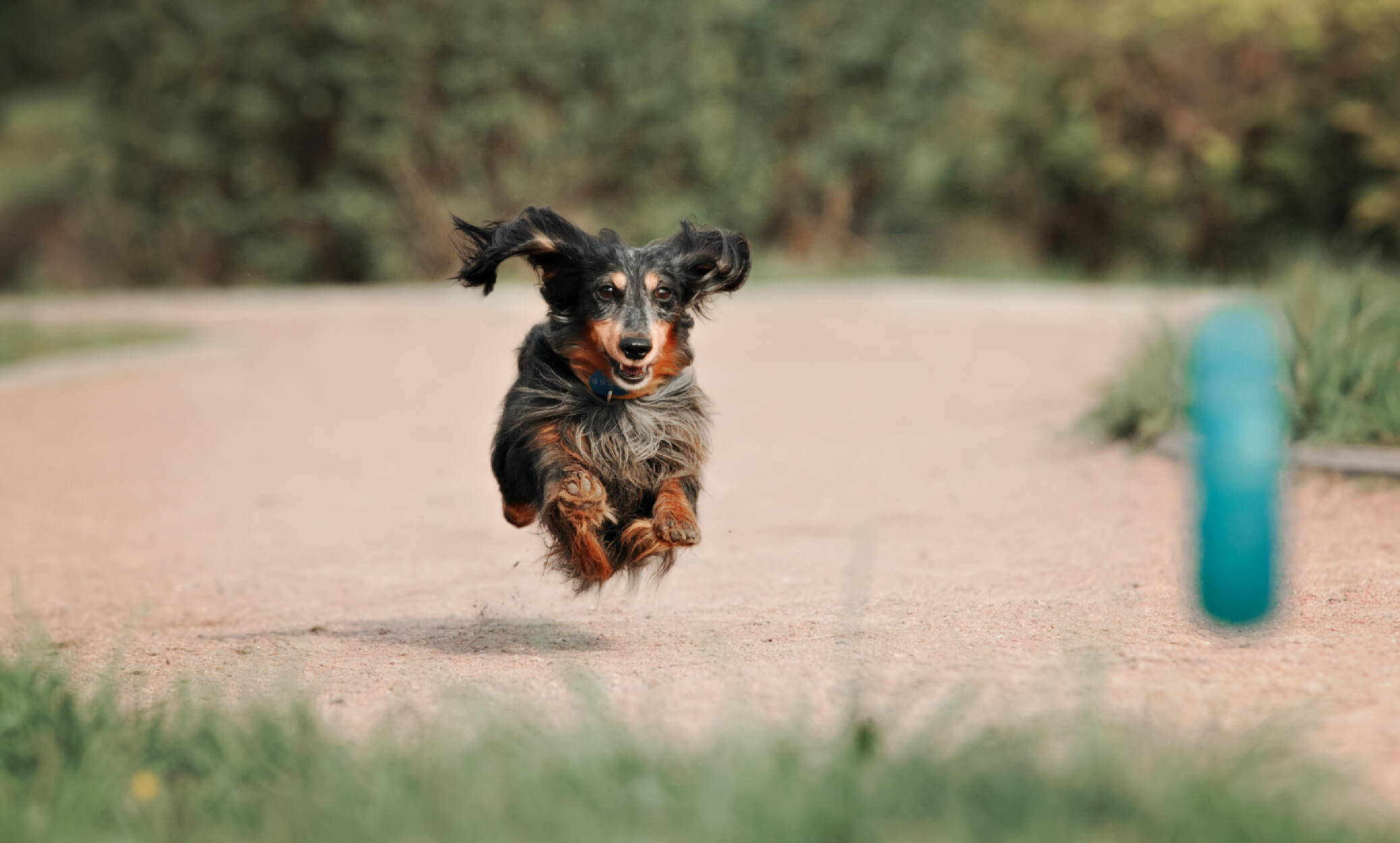 The Type Of Nutrition Your Daschund Needs
Due to their elongated back, Daschunds must maintain a healthy weight to not put too much strain on the vertebrae of your pet.

Feeding your Daschund the proper nutrition combined with an exercise routine and regular check-ups are the best strategy you may have to provide a wonderful life for your Daschund.

Dachshunds need more protein than any other macronutrient and should be the most prominent ingredients on the food list.

A macronutrient is the highest priority of nutrients in food and is the primary energy source for your pet.

The three main types of macronutrients are:
Proteins: Proteins serve as the primary energy source for your Daschund and serves to build and maintain healthy muscles. Food labels should list proteins first and be very transparent from where the source of nutrition originated.

For example, instead of "meat meal," an ingredient label should list "chicken, salmon, or lamb" as the protein.

Carbohydrates: Carbohydrates serve as a secondary energy source and break down as sugars in the body.

Carbohydrates can offer sources of fiber as well, which is an excellent digestive aid. Sugars are the primary energy source for the brain, so getting good carbohydrates is critical for brain health.

Fats: Fats act as time-released energy and serve the critical function of helping the body absorb crucial vitamins and minerals.

Now that you understand the types of nutrition ideal for your Daschund, you need to elevate its overall activity levels, age, weight, and whether it has any known food allergies or intolerances.

Food-borne allergies can be tricky to determine the specific allergy if you aren't 100% sure of the food source. Once a food-borne allergy occurs, it can lead to other allergies as well. This is because once an immune system is over-stimulated such as combating one allergy, it aggressively attacks any other potential allergen.

Symptoms of allergies may be digestive distress or excessive itching. The problem with excessive itching is that a dog's nails may scratch its skin, allowing bacteria to infect the area and trigger an itch response.

Food intolerance is when food is not digestible for the animal. Think about chocolate and dogs. It's a toxic substance, and introducing that to your pet can have severe long-term health consequences.
Why Quality Food Ingredients Are Important
Proper nutrition is a philosophy that focuses on prioritizing proteins, carbohydrates, and fats, which we know as macronutrients.

High-quality meal plans balance skeletal-muscle development with supporting heart health, the digestive and immune systems.

Benefits of good nutrition for your Daschund include:
Stronger muscles
Healthier bones and teeth
Improving appetite, digestion, and waste production
Supporting the immune system
More sustainable energy levels
Better sleep patterns
Healthier coats
The ingredient labels should clearly state the origins of the food and eliminate any confusing terms or unnecessary additives.

For example, a food label that says "Lamb Platter For Dogs WIth Beef Flavor" makes many claims but doesn't detail what you're providing your Daschund.

We'll discuss how to understand the ingredient list later on, but you want to select a meal plan that lists specific ingredients and doesn't use misleading terms.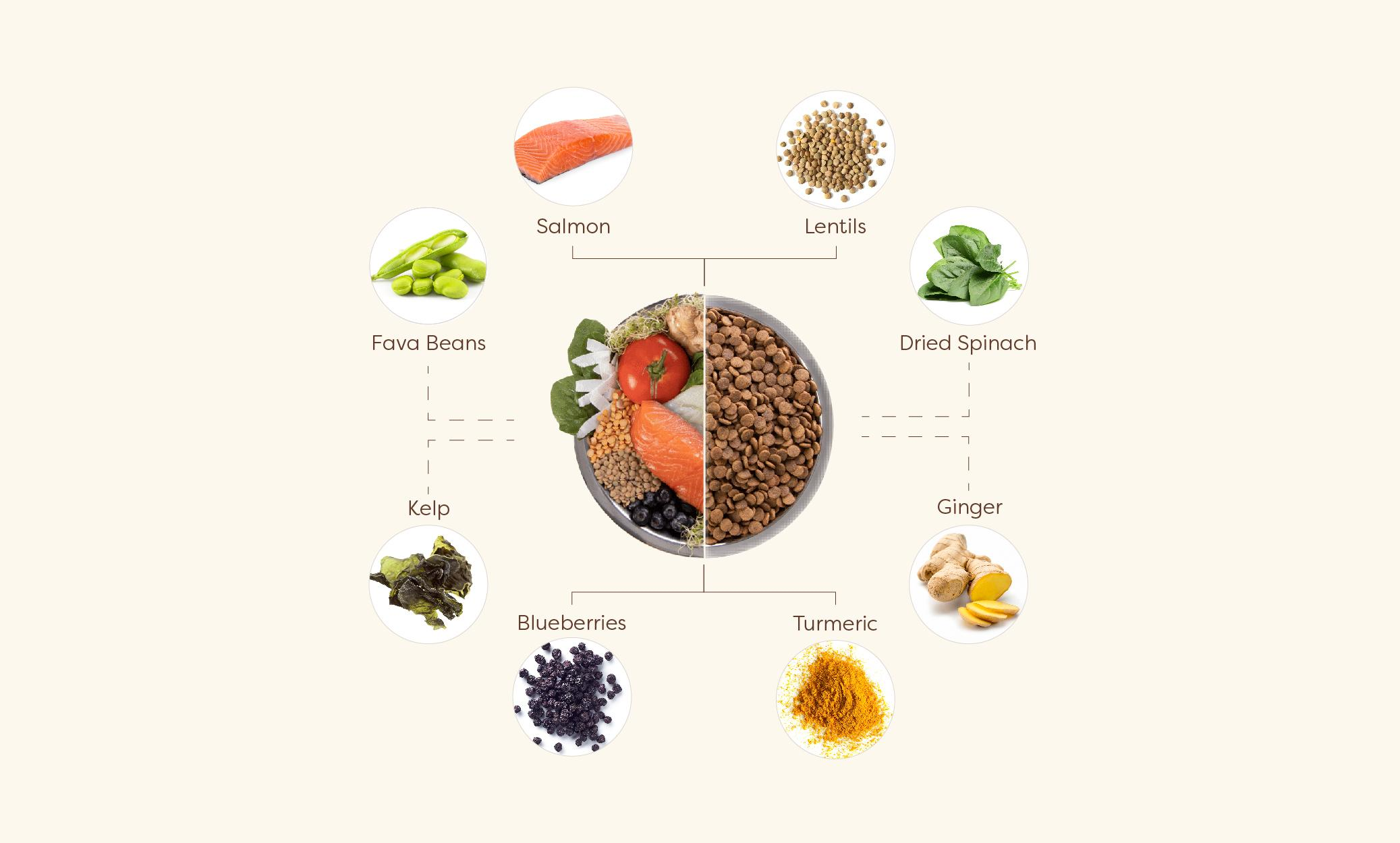 How To Read The Ingredients Label
Dog food is a heavily regulated industry, and standards for what is allowable are strict. That said, there are built-in loopholes that some manufacturers use to cut corners and eliminate costs, which, said differently, is to make subpar food.

When you read the ingredient list, the food sources are listed in order of priority in the recipe. For example, if you read a food label that lists potatoes, chicken, and corn in the ingredient list, potatoes make up the highest percentage of weight by volume in the food.

Another requirement the Food and Drug Administration, or FDA, has for manufacturers is that the terms they use in their product description must adhere to guidelines.

There are four categories of terms that the FDA allows manufacturers to use, but they may be a little misleading to the untrained eye.
The "95%" Rule
If a food label lists a protein source, say Turkey, then it is required that the ingredients carry 95% of that protein in its recipe. High-quality meal plans will record a single source protein such as salmon, turkey, chicken, or lamb, and you can have the confidence that it is accurate.
The "25%" Rule
Terms used in the descriptions such as "entree, platter, meal, and dinner" are misleading. Manufacturers that use these terms are required only to include 25% of that protein in the recipe. So if you buy "salmon dinner for dogs," your food must contain 25% of salmon.
The "With" Rule
Food descriptions that claim "turkey dinner with beef" mean that the manufacturer must only include 3% of turkey and beef and not one percent more.
The "Flavor" Rule
The term "flavor" requires manufacturers to include a scant amount of their protein claim. It doesn't even need to have the actual protein, just enough that it's traceable.

Selecting the right meal plan is one part of a balanced, healthy lifestyle for your Daschund. We know it can be a stressful process, so we've created the Hungry Bark Custom Meal Planner to assist you.

In as little as 2 minutes, our meal planner will customize your Daschund's meal plan to consider characteristics such as breed, age, weight, and activity level to provide a custom meal plan for a quality, healthy life.
Create Your Dachshund's Custom Meal Plan

Share what makes
your dog unique.

Choose your dog's
perfect plan.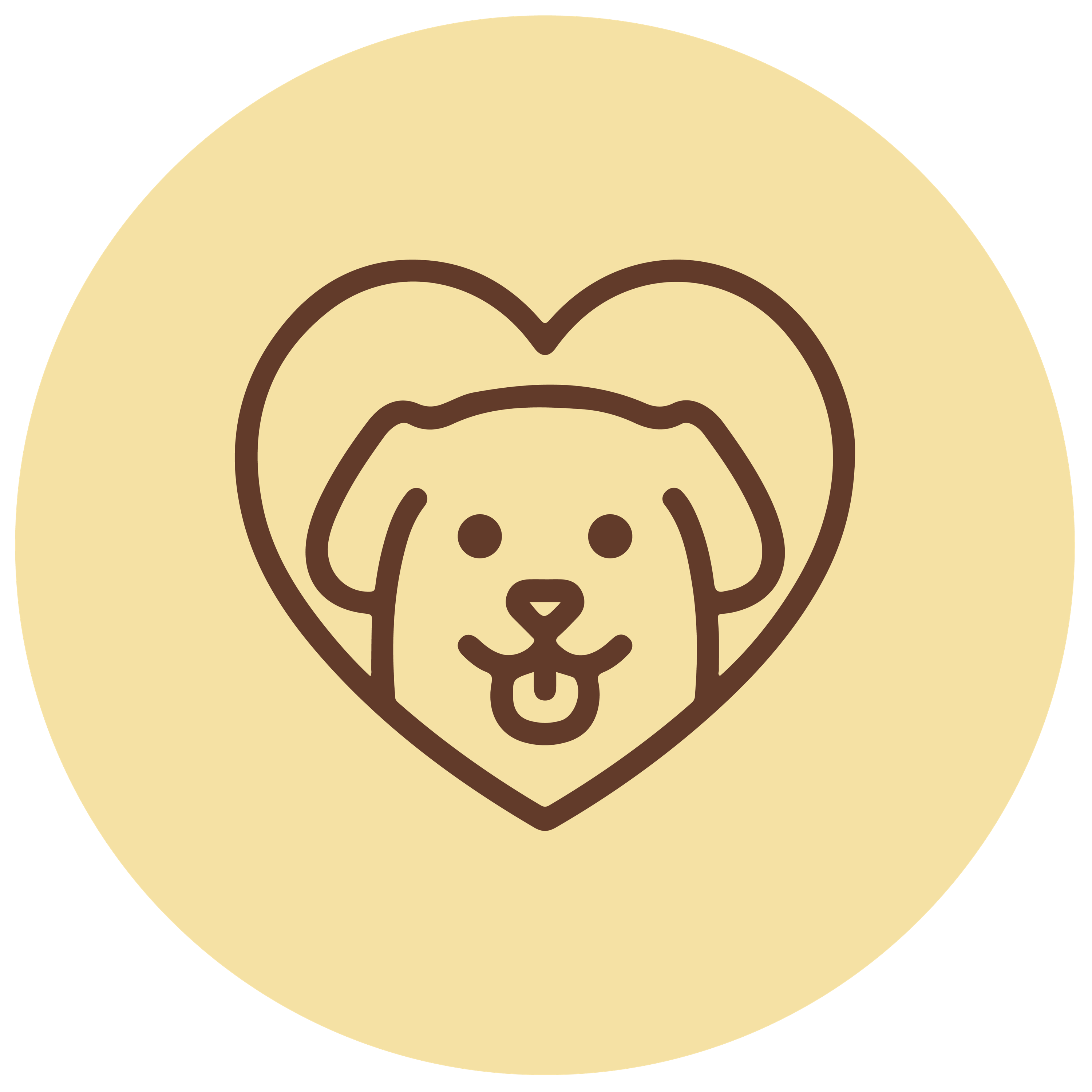 ---
---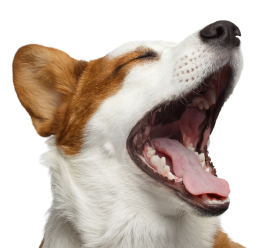 Digging for more help?
Let's get in touch.