Custom Meal Plans For Dogs
By Hungry Bark | July 14, 2020
Have you struggled to give your dog a shiny coat, more energy, fewer allergic reactions, and better digestion? Trying brand after brand of various dog foods from the local pet store shelves has led you nowhere, and you're getting frustrated with trying to figure out how to feed your dog for optimal health. The big-name brands, boutique diets, the most expensive foods, and even home-cooked meals have failed you and your pup. As a dedicated dog owner, you simply want the best for your four-legged pal, but you don't know where to turn.
This is where Hungry Bark's custom meal plans come into play. Specially formulated to meet all of your dog's unique nutritional needs, our custom meal plans are based on your pup's age, breed, activity level, health status, and nutrition goals. A custom meal plan treats your dog as an individual, which is what we're all about here at Hungry Bark.
Create Your Dog's Custom Plan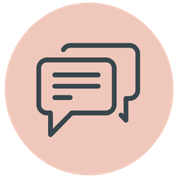 Share what makes
your dog unique.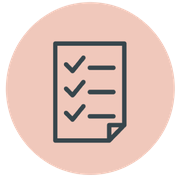 Choose your dog's
perfect plan.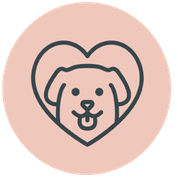 Why Dogs Have Different Nutritional Needs
Every dog should be fed according to a variety of factors that influence nutrition to achieve optimal health. When designing a custom meal plan, we look at the following characteristics:
Age

Breed

Activity level

Lifestyle
Health status

Chronic conditions

Weight management

Nutritional goals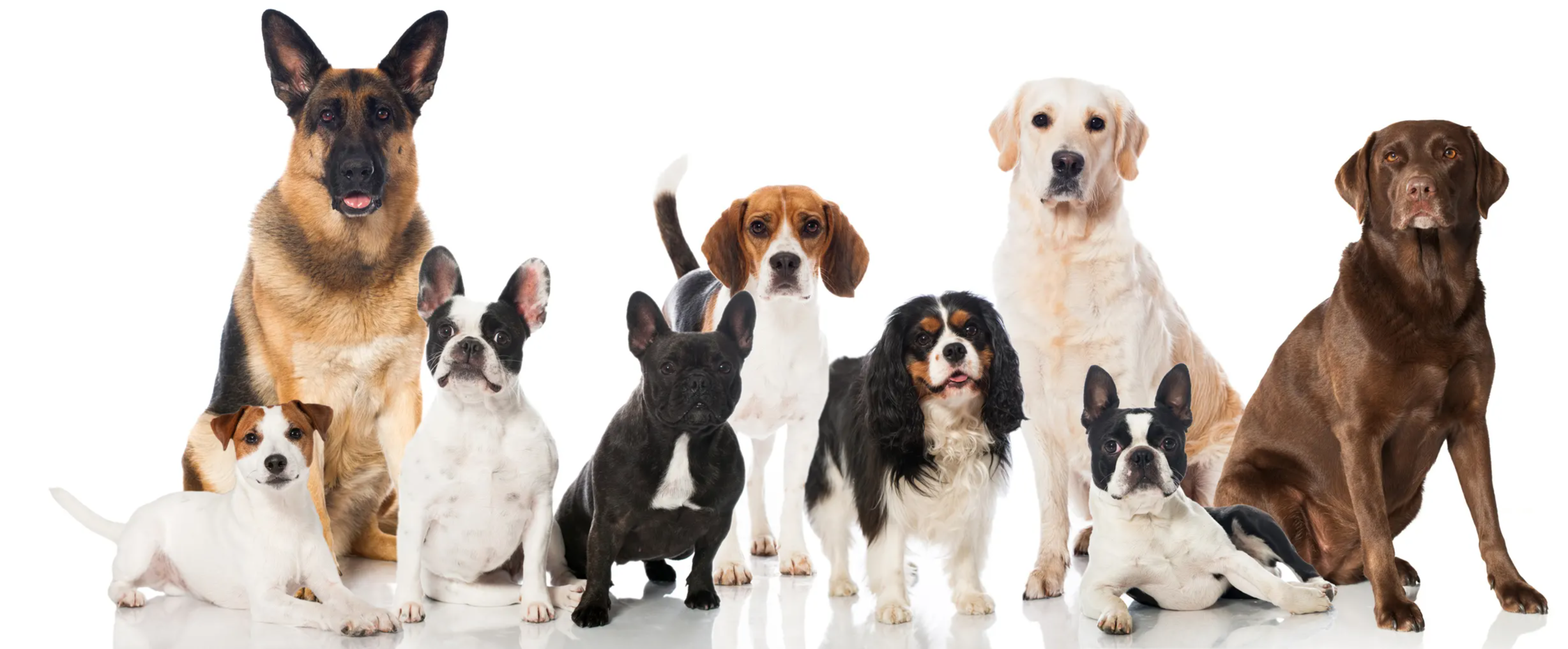 Age is particularly important, as puppies require different levels of nutrients than adult dogs, whose needs change again when they reach senior status to maintain proper organ function and muscle mass.
Breed also plays a critical role in determining the appropriate food. Large and giant breeds have unique calcium and phosphorus requirements as they grow to avoid orthopedic issues common in larger breeds. An improper calcium to phosphorus ratio can damage a giant-breed puppy's bone structure, creating permanent bone abnormalities.
Chronic conditions, such as allergies, diabetes, hypothyroidism, or Cushing's disease, also play a huge part when calculating nutritional requirements. Dogs with heart disease benefit from added taurine in their diets, while canines with digestive problems enjoy the perks of glutamine-rich foods. Many dogs suffer from allergies, which can be due to environmental, flea, or food allergens. For dogs with food allergies, finding a food they can tolerate without allergy flares or gastrointestinal issues can be extremely frustrating for the pet owner and the dog. We design carefully formulated custom meal plans for your dog with food allergies to avoid artificial ingredients and harmful preservatives and dyes. Based on your dog's previous diet history, we also take great care to steer clear of any potential allergens, such as chicken, beef, dairy products, or lamb.
No matter what age or breed your dog is, or what health issue they may be facing, Hungry Bark can create a custom meal plan to ensure the best health possible for your beloved companion. If we don't currently have a recipe that will meet your pet's nutritional goals, our Hungry Bark Certified Pet Nutritionist can assist you.
How Critical Premium Ingredients Are
For Your Dog's Health
While a dog food company can throw a bunch of bottom-of-the-barrel ingredients together to reach minimum nutritional requirements, is that really what you want to feed your furry loved one? As a devoted dog owner, you want the absolute best for your four-legged family member. We treat our pets like family, too, and want to give them premium nutrition to ensure they shower us with doggy kisses and puppy snuggles for years to come. Based on that thought, we have sourced only the highest quality ingredients to offer the most beneficial nutrition.
Each dog in different life stages and activity levels requires varying levels of nutrients to remain healthy. These nutrients include:
Amino acids

are the building blocks of all the body's structures.

Minerals

are essential for many cellular functions, strong bones and teeth, nerve impulse transmission, oxygen transport, cell replication, hormone production, and many other vital life functions.

Vitamins

produce amino acids; metabolize proteins, carbohydrates, and fats; modulate immune function; promote healthy brain, muscle, and nerve function; and create DNA, RNA, and white blood cells, among many other functions.
To ensure your dog achieves optimal health, our team of veterinarians and pet nutritionists handpick each ingredient and determine the appropriate amount to meet your pet's specific nutritional needs in our custom meal plan. Each all-natural, superfood ingredient has been chosen because of its high nutritional content, which may mean your dog will have a better diet than you.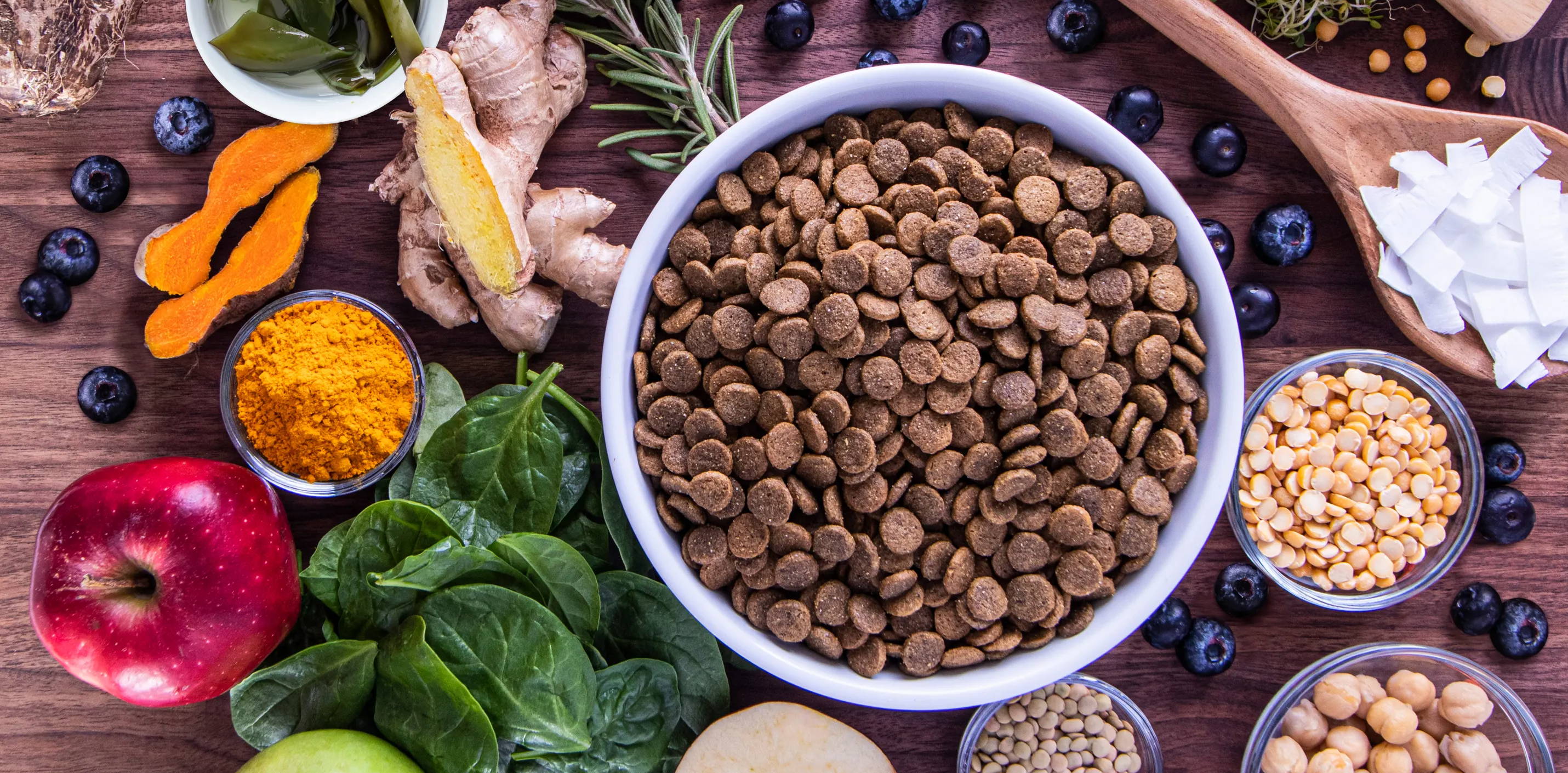 How a Custom Meal Plan Can Make
Your Dog Healthier
If you struggle with your dog's nutrition, including what to feed and how much to feed, know that you are not alone. Many pet owners want to feed the very best to their beloved companion, but grapple with finding the highest quality ingredients and diets.
With Hungry Bark's custom meal plan, you will learn exactly what superfood ingredients best suit your dog's individualized health needs, plus how much you should feed at each meal. Since the majority of pets are overweight or obese, counting calories and carefully measuring food is critical for avoiding joint pain, heart disease, diabetes, and even cancer that can be caused by excess weight. Fortunately for chubby dogs, Hungry Bark takes the guesswork out of reading the feeding guidelines listed on dog food bags. With our custom meal plan, you will have access to proper feeding guidelines geared specifically toward your pet's needs.
Steer clear of leaving your furry loved one's health up to chance. Fill out your dog's assessment that provides a custom meal plan designed to get your pooch back on track to live a long and healthy life.
How To Receive a Free Custom Nutritional Plan
For Your Dog
After learning about how incredible a custom nutritional plan is for your dog's health and well-being, isn't it time you set your pooch up for a long and healthy life with their own personal plan? Simply take our 1 to 2 minute Custom Meal Planner and answer questions about your dog's age, breed, weight, health status, lifestyle, activity level, and nutritional goals, and you will receive a free custom meal plan. After our pet nutritionists and veterinarians have analyzed your dog's data, they'll offer recommendations for our premium kibble, supplements, and protein mix-ins to best support your dog's health. Nowhere will you be able to find a more specialized diet packed with superfood ingredients that is formulated for your dog's unique needs than Hungry Bark.
---
---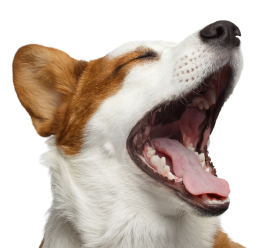 Digging for more help?
Let's get in touch.