By Hungry Bark | July 17, 2020
You may have wandered the aisles at the pet store, searching for the best food for your dog to manage their dull coat, soft stool, and general lethargy. After all, you are what you eat, and your dog is clearly lacking something. But, as you read ingredient lists and the nutrient analysis of brand after brand, you find unnatural ingredients you can't pronounce and meat that isn't real. No wonder your dog is in such rough shape, with foods like these to choose from!
Dedicated to finding your best friend the highest quality dog food on the market, you turn to online sources, since you can't find what you're looking for at the local pet store. You scroll through lists of dog food websites, searching for a food that offers premium nutrition with high-quality ingredients that is designed to help your four-legged pal live a long and healthy life. Preferably a dog food that is customized to your dog's needs.
With gold standard ingredients in foods, your pet will have a shinier coat, better digestion, optimal weight, and better joint health. Now, where can you find a dog food that promises to fuel your pet's healthy lifestyle? It's time to take a look at personalized & customized dog food!
Why choose custom kibble (customized dog food)
At Hungry Bark, we understand just how difficult it is to find a custom dog food that meets all your pet's nutritional needs, plus goes above and beyond to make your furry pal look and feel their best. With so many choices available, you want to choose a food that can live up to its claims of catering to your pet's unique nutritional requirements. Hungry Bark stands behind each and every product and guarantees your pet will love their customized kibble designed to meet their specific needs.
Not all kibble is created equal
When it comes to pet food, you often get what you pay for (custom dog food is premium, personalized and better). Dog food that only costs pennies per pound is full of low-quality, bottom of the barrel ingredients, while the pricier options of personalized dog food have ingredients you'd be comfortable eating yourself. Food that is considered personalized or premium tends to be packed with better ingredients that provide high-quality nutrition to boost your pet's health.
Over time, you'll come to associate brands with poor products (non custom), such as those that are frequently being recalled for various reasons. You may also learn what brands are poor quality through trial-and-error, detecting negative changes in your dog's health after feeding a bottom-shelf product. Recipes filled with artificial ingredients, fillers, and random animal products tend to show a decline in your pet's health through skin allergies, rough haircoat, flaky skin, decreased energy, and soft stool consistency. Some dogs may even vomit when eating food that is loaded with low-quality ingredients. This is why a custom dog food option can make all of the difference in the world.
What to look for in custom kibble & custom dog food
The custom kibble created by Hungry Bark is different from most other custom dog foods. Not only does it contain premium superfood ingredients, we use cage-free poultry products, farm-raised animal products, and non-GMO vegetables, fruits, and herbs. Each recipe is carefully designed by a team of top animal nutritionists and veterinarians to provide optimal nutrition for your dog.
To ensure we offer only the best kibble created from top-quality ingredients, our facilities test all incoming ingredients thoroughly when they arrive from our suppliers. We conduct quantifiable testing for fats, proteins, and fiber. We also perform mycotoxin testing on all grains and pathogen testing from an ISO accredited third party laboratory. After production, we test the finished product before any product is released for sale.
Here at Hungry Bark, we are devoted to creating premium custom kibble for your dog. We go the extra mile to ensure we produce a quality product, which is proven through the following ways:
No recalls in our company's history

Fully traceable ingredients

Compliant with the guidelines set forth by the Association of American Feed Control Officials

Certified Good Manufacturing Practice facilities

Made in the U.S.
Cost and value of custom kibble & dog food
While custom kibble costs a bit more than a typical off-the-shelf dog food, your furry pal is getting better nutrition that is customized to meet their needs. High-quality dog food comes at a premium price since it is personalized, but it balances out after adding in the cost of supplements and extra veterinary care needed when feeding poor dog food that provides little nutrition. When it comes down to it, can you really put a price on your best friend's health? This is why we believe custom dog food is the way to go!
Differences in nutritional requirements for dogs
Here at Hungry Bark, we understand that each dog is an individual and deserves a custom meal plan tailored to their unique needs. Your elderly grandmother's toy poodle will require vastly different nutrition than your German shepherd who trains religiously for Schutzhund competitions. To ensure your furry pal is in peak condition with a shiny coat, we carefully calculate our recipes to provide optimum health for your pet's specific needs.
Other examples of how we cater to each individual pet's needs include the following criteria:
Breed

Age

Lifestyle

Allergies

Chronic conditions

Weight management

Taste

Many dog foods claim to help with a variety of conditions, including allergies, obesity, hip and joint health, dental care, constipation, and skin and coat health. Since so many pets suffer from these health issues, we strive to create custom recipes to meet each unique need. Dogs suffering from diabetes will require different carb sources and levels than a sporting or working dog. By completing our quick and easy Custom Meal Planner, you will receive a custom plan designed to meet all of your dog's particular nutritional needs.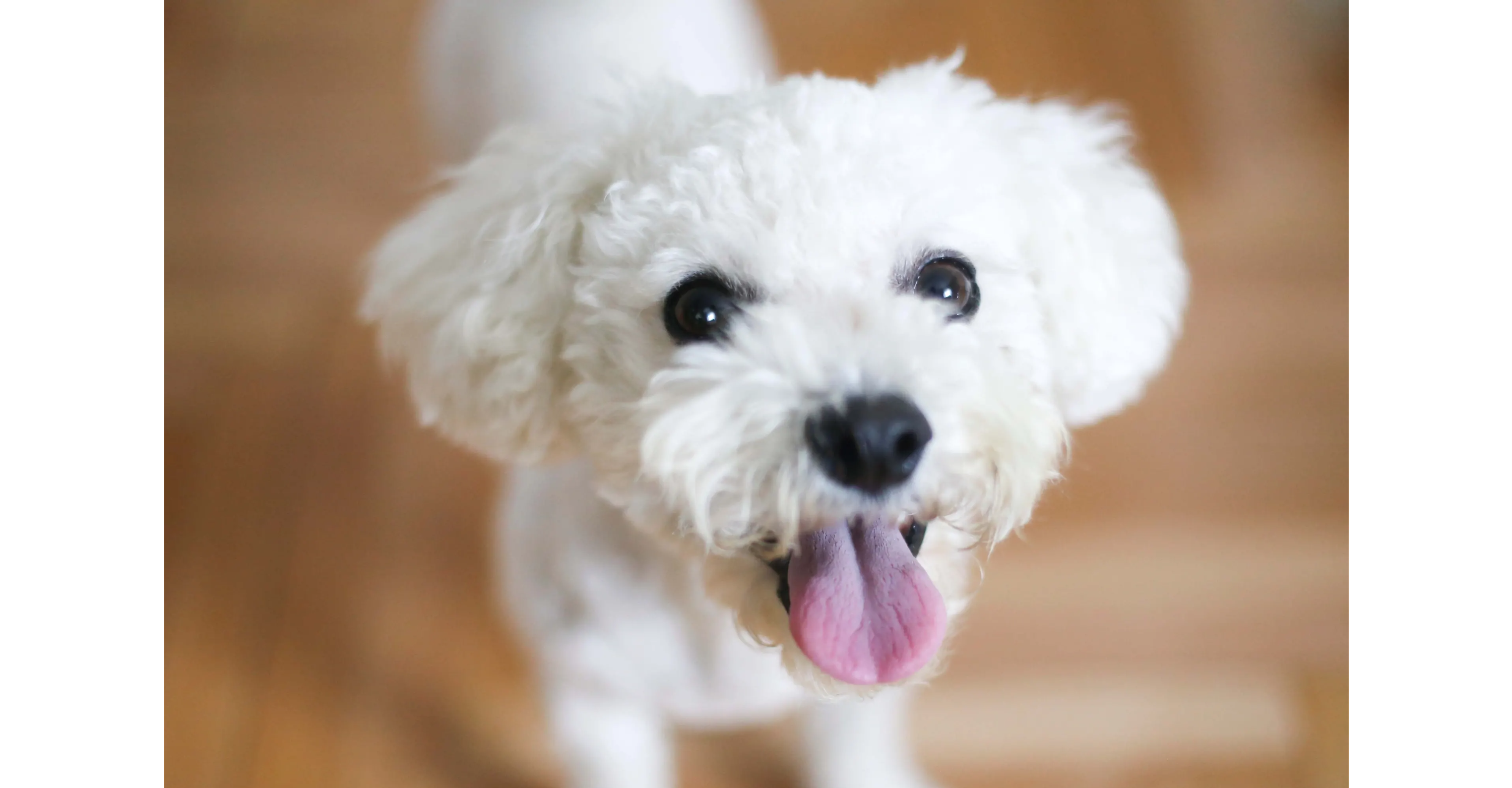 How dog food ingredients can be customized to meet your pet's needs
When formulating our custom recipes, we handpick each ingredient for its nutritional content and how it benefits the body. When creating a recipe, we choose only premium ingredients to meet the health needs of your dog, and determine the appropriate proportion of each nutrient, including the following major categories:
Proteins

— We use farm-raised meats to offer a premium building block for all bodily functions in your dog. Dogs rely heavily on the protein gained from meat sources to provide essential amino acids, since plant proteins are difficult to metabolize and use in the body.
Carbohydrates

— As with people, the best carb sources for dogs are whole grains, which are more nutritious than refined grains and are less apt to create spikes in blood glucose levels.
Fats

— The correct amount of healthy fats in a diet can be difficult to achieve to avoid contributing to obesity. However, fats are essential for your dog, as they facilitate the storage, transport, and absorption of fat-soluble vitamins.
When creating your dog's custom nutritional plan, we pay close attention to how these ingredients act in the body, and what levels your pet needs for their age and activity level.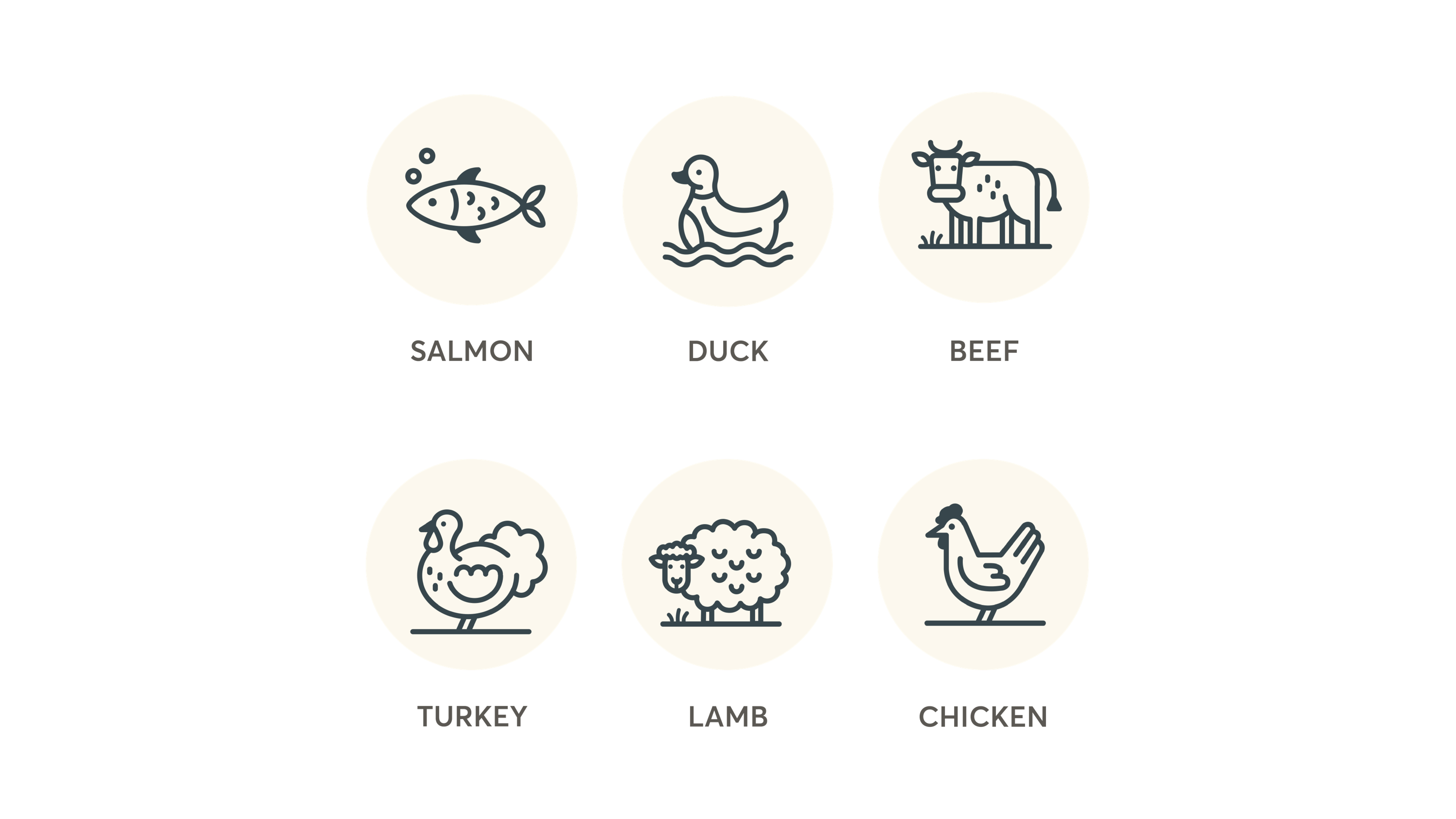 How to get a free custom nutritional plan for your dog
We love dogs here at Hungry Bark, and we want to see them happy and healthy by your side for many years to come. This philosophy is our driving reason behind our personalized dog food and custom recipes for dogs. To ensure your furry loved one receives premium nutrition for optimal health, we have created a Custom Meal Planner that takes 1 to 2 minutes to complete to help guide you to the most appropriate food. In this assessment, you will answer questions about your dog's age, breed, weight, activity level, health conditions, and nutritional needs so we can devise the perfect custom dog food for your pup's goals.
Besides guaranteeing your canine companion will receive the most nutritionally appropriate food for their lifestyle, the best part about this assessment is that it's entirely free. Simply fill out the assessment with your dog's information, and you will receive a free custom nutritional plan that lists the best kibble, supplements, and protein mix-ins for your pet's needs. If your pooch is picky about food and doesn't love the fresh taste of Hungry Bark on their first try, we will refund 100% of your purchase. For any questions about our ingredients, recipes, or your pup's particular needs, contact us. We'd love to guide you on choosing custom premium dog food to provide optimum nutrition for your beloved companion.
---
---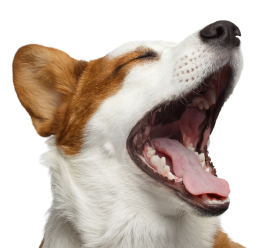 Digging for more help?
Let's get in touch.