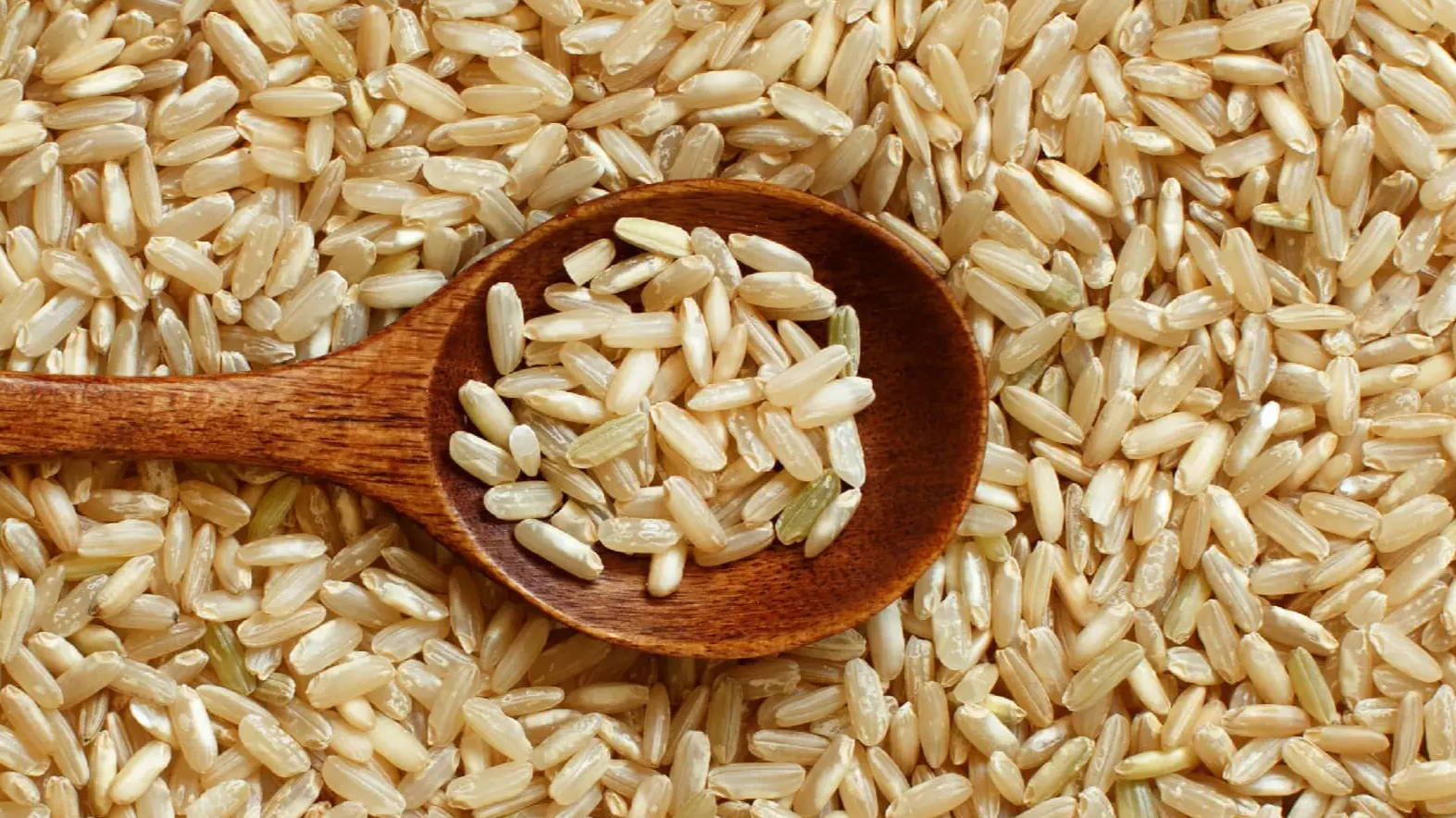 Is brown rice good for dogs?
By Hungry Bark | July 9, 2020
Can I give my dog brown rice?
Yes. Here is why.
Throughout the world, rice is a staple in many culture's diets. As such a popular food, there's a good chance your dog is already eating rice as well in their dog kibble —check the ingredient list on the food bag. Rice is a common ingredient in most dry dog foods, as it is an excellent fiber source and a highly digestible carbohydrate. But, what about brown rice in particular? And, can you feed brown rice separately to your dog? Let's find out if brown rice is a good addition to your dog's diet.
What are the health benefits of feeding brown rice to your dog?
Although many people believe dogs are strictly carnivores and should only eat meat, our canine companions have evolved to be omnivores, capable of digesting starches more easily than their wolfy ancestors. Due to this gastrointestinal evolution, your dog can certainly eat grains, including brown rice, which has many health benefits.
Top benefits of feeding a dog brown rice include:
Additional fiber from the bran and germ parts of the grain help overweight pets feel full and shed extra pounds, while also optimizing digestive function.

Brown rice is packed with essential minerals, such as manganese, iron, zinc, phosphorus, calcium, selenium, magnesium, and potassium.

Brown rice is loaded with vitamins, including several B vitamins, vitamin E, and vitamin K.

A good source of protein and carbohydrates, brown rice provides easily digestible energy.

Brown rice is also a provider of powerful antioxidants excellent for warding off diseases.
With so many health-boosting nutrients found in brown rice, it's easy to see why this ingredient is a staple in numerous dog foods and human dishes around the world.
How can you add brown rice to your dog's diet?
If you'd like to incorporate the health benefits of brown rice to your dog's diet, it's simple to do so. In addition to feeding your dog Hungry Bark's Superfoods w/ Chicken, Turkey + Brown Rice Dog Kibble, you can cook this nutritious whole grain for your pooch at home. While brown rice is chock-full of vitamins, minerals, and antioxidants, you don't want to feed too much to your pet, since a diet rich in rice is not specially balanced for dogs. Instead, offer your dog a small amount of rice two or three times per week as a tasty side to their regular meal. Preparing rice for your dog is the same as cooking rice for yourself, minus the seasonings, spices, and other ingredients. Most dogs like the rice mixed in with their normal food, but some may prefer it on the side.

As a busy dog owner, you may not have time to cook your pet brown rice multiple times a week, but you still want your furry pal to reap the benefits of this whole grain. Fortunately, Hungry Bark has created a tasty kibble loaded with healthy ingredients like brown rice, spinach, carrots, cranberries, and kelp that are designed to pack a nutritional punch. Although Hungry Bark's Superfoods w/ Chicken, Turkey + Brown Rice Kibble is perfect for overweight dogs due to the fiber in the brown rice, it's also great as an adult maintenance diet.
What should you avoid when feeding brown rice to your dog?
When feeding rice to your pooch, take certain precautions to ensure she reaps the benefits while avoiding health issues.
Do not add spices or seasonings to the rice you prepare for your pet.

Avoid adding butter to the rice.

Skip the salt.

Keep rice plain and simple with no additional ingredients, such as onions or garlic, which are toxic to dogs.
Rice is a relatively safe food for dogs when fed on its own, but be aware that any additional ingredients can cause health issues.
Brown rice is an excellent whole grain choice to feed your dog, since it's packed with high-quality nutrition that is easily digestible. If your pooch could use some help losing weight and feeling more satisfied after eating, create a custom meal plan from Hungry Bark based on your dog's age, breed, activity level, and health goals. When designing a meal plan for your dog, we use only the top premium ingredients to meet your canine companion's unique needs. Be sure to check out our super premium dog food website for a full list of superfoods that can help your dog live a long and healthy life.
---
---