Guide to Best Pet Organizations to Give Back To
Hungry Bark is all about supporting initiatives and causes that support dogs (and other pets too!) in need. While our main focus is on creating super premium kibble for dogs of all ages, we use our platform to directly support and spread the word on how amazing pet rescue is. While all dogs are great dogs, rescue pups make life all the better because simply, it feels good to do good. If you've ever rescued a pup, you know what we're talking about. The following is a guide to the best pet organizations to give back to, if you're up for supporting the cause too!
Like many of the innovative things Amazon does, the AmazonSmile program works with more than 2,100 different rescue organizations to make donating simple. When purchases are made, a percentage of the proceeds gets donated to the organization you select. To date, millions of dollars have been donated to such organizations as the ASPCA and Best Friends Animal Society.
The ASPCA is one of the most famous organizations for animal rescue and protection. Their work focuses on ending animal cruelty, saving animals from puppy mills, dogfighting, and other types of neglect. They provide rehabilitation, adoption services, and medical care, placing thousands of animals into loving homes every year.
Best Friends Animal Society
Over the past three decades, Best Friends Animal Society has become the US's largest no-kill animal sanctuary operation. They are truly leaders in animal welfare! They have aimed to develop initiatives that keep animals from entering shelters to prevent animal homelessness. Practicing transparency, they keep their website updated with such stats as how many animals were adopted through their services, along with the number of spay/ neuter surgeries performed, and the number of nursing moms/ kittens that were helped yearly.
Hope for Paws is a Los Angeles-based non-profit rescue initiative focused on rescuing animals off the streets of Southern California, as well as in the wild. They both rescue and educate, creating change as they raise awareness for abandoned and neglected animals. Through their Youtube channel, Hope for Paws has garnered a tremendous response, with more than 4.5 million subscribers and over 100,000,000 views.
Angels Among Us is a non-profit animal rescue based in Georgia whose work focuses on saving animals from high-kill shelters, as well as ending animal suffering and saving pets from the harsh conditions of living on the streets. The operation is powered by a team of volunteers and a network of fosters as well as through donations.
Muttville Senior Dog Rescue
All rescues are near and dear to our hearts, but Muttville Senior Dog Rescue is a really special organization! This San Francisco/ Bay Area rescue focuses on senior dogs, as they are less likely to be adopted in traditional shelter and rescue settings. Muttville saves approximately 1,000 senior dogs every year, and has achieved national recognition for their work. Funded by donations and with a small staff, the work they do is exceptional and has earned Muttville numerous accolades.
Don't forget about your local rescues! While we've covered the most well-known charitable animal rescues, it's also important to contribute locally. Many do not have the manpower or funding to reach national status, however, countless organizations do exceptional work promoting rescue, fostering, and finding homes for pets in need. Reach out to volunteer, foster, or adopt. Find out more about our round up fur charity program, where we match all donations, and join us to help.
---
---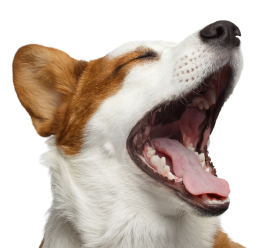 Digging for more help?
Let's get in touch.